Buying a wig is a lot like buying clothing. Essentially, it needs to match your style and it needs to fit properly. And, much like clothing, different materials have different standards for how they are cared for; some clothes have to naturally air dry, or be sent to the dry cleaners. Wigs are no different; the way you treat a wig depends on its material.
That's why it's important you know what to look for when purchasing a wig. You'll save yourself time and effort, and you'll leave the store with a wig you're happy with.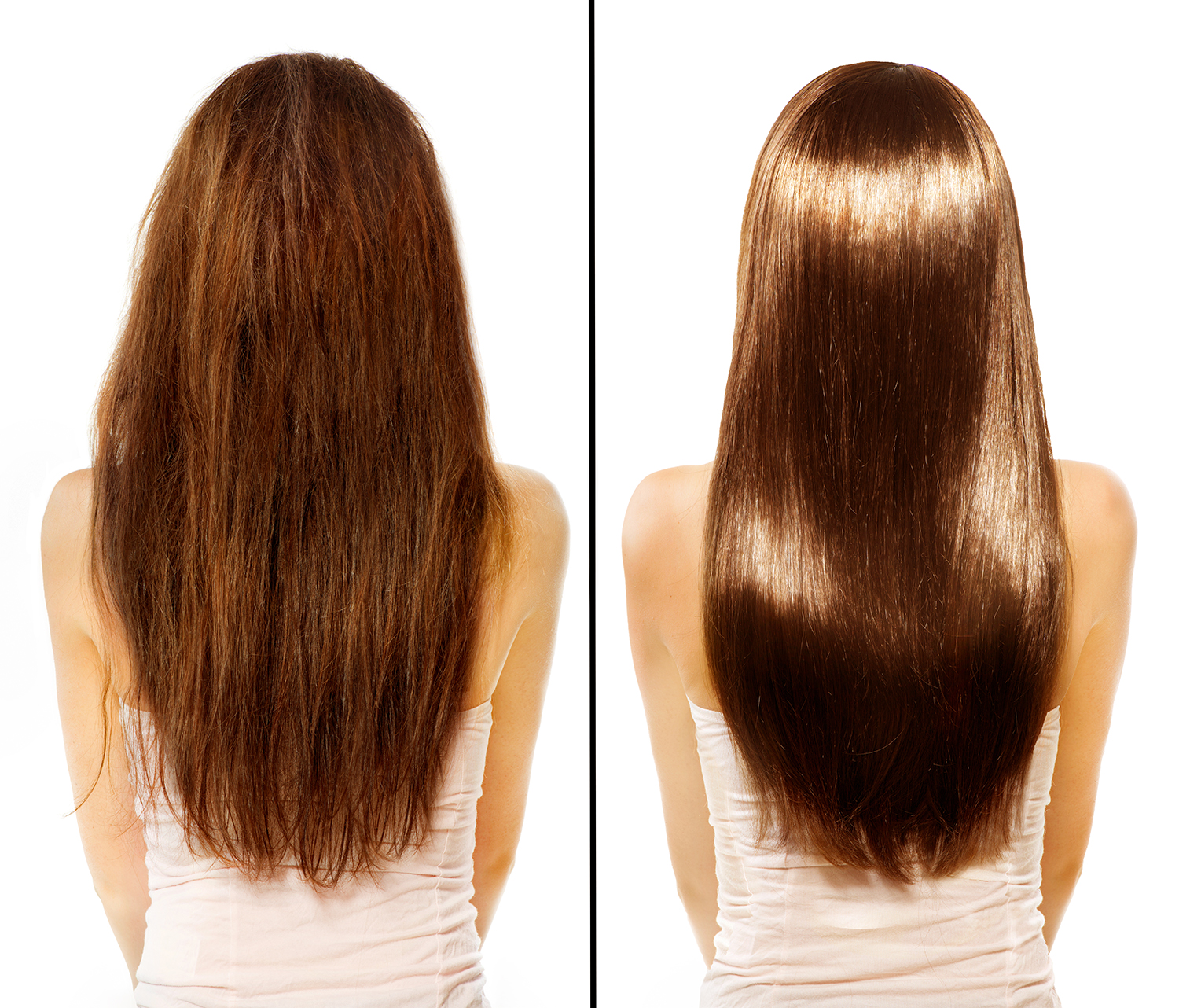 Types of Wig Hair
Hair type is the biggest decision you'll have to make. It determines several factors, including cost, durability, styling ability and maintenance procedures. There are four main wig styles, and each has its own advantages and disadvantages.
Human hair
Wigs made with human hair are the most authentic wigs you can buy, although they are more expensive than synthetic wigs. They retain a natural look, and they can be styled. But, because they're made with human hair, they require more care than synthetic wigs. They also last up to a year or more, depending how often they're worn, which is double the lifespan of synthetic wigs.
However, wigs made with human hair do not receive the oils and nutrients that your scalp naturally produces. That means you have to add those things yourself in order to keep the hair in good condition. Wigs made with human hair also are affected by weather conditions, such as humidity. Due to the amount of time and effort it takes to maintain human hair wigs, they are not typically recommended for people experiencing hair loss due to a medical condition.
Remy human hair
These are the highest-quality human hair wigs. The hair used to make one of these wigs all comes from the same person, and each hair is placed in the same direction that it originally grew. That means remy human hair wigs are less likely to get tangled and easier to comb.
The fact that all the hair is coming from a single donor means that each individual hair shares the same texture as well, producing a more natural-looking wig. Also, the hair cuticles remain undamaged, adding to their authenticity. There also are virgin remy human hair wigs, which offer additional benefits, but those benefits come at a cost.
Synthetic hair
A common misconception about synthetic wigs is that they look fake. That is not true; wigs made out of synthetic material can look natural - although they don't look as natural as wigs made with human hair. Synthetic wigs, however, are cheaper, and they are easier to maintain. All it takes is a bit of water to put your synthetic wig back into its original condition.
The biggest downside of synthetic wigs is a lack of heat resistance. That not only means you can't style synthetic wigs with a curling iron, flat iron or hair dryer, but you also have to be careful wearing your wig while performing certain tasks, such as cooking. Synthetic wigs typically last only between four and six months when worn daily.
Heat-resistant synthetic hair
If you want the styling capabilities of a wig made with human hair at a more affordable price, a heat-resistant wig made with synthetic hair is your best option. These wigs can typically withstand temperatures of up to 350 degrees, allowing you to use most styling tools. However, since the hair is synthetic, it's more difficult to style than human hair. Heat-resistant synthetic wigs also have the shortest lifespan of any type of wig at only three months if worn every day.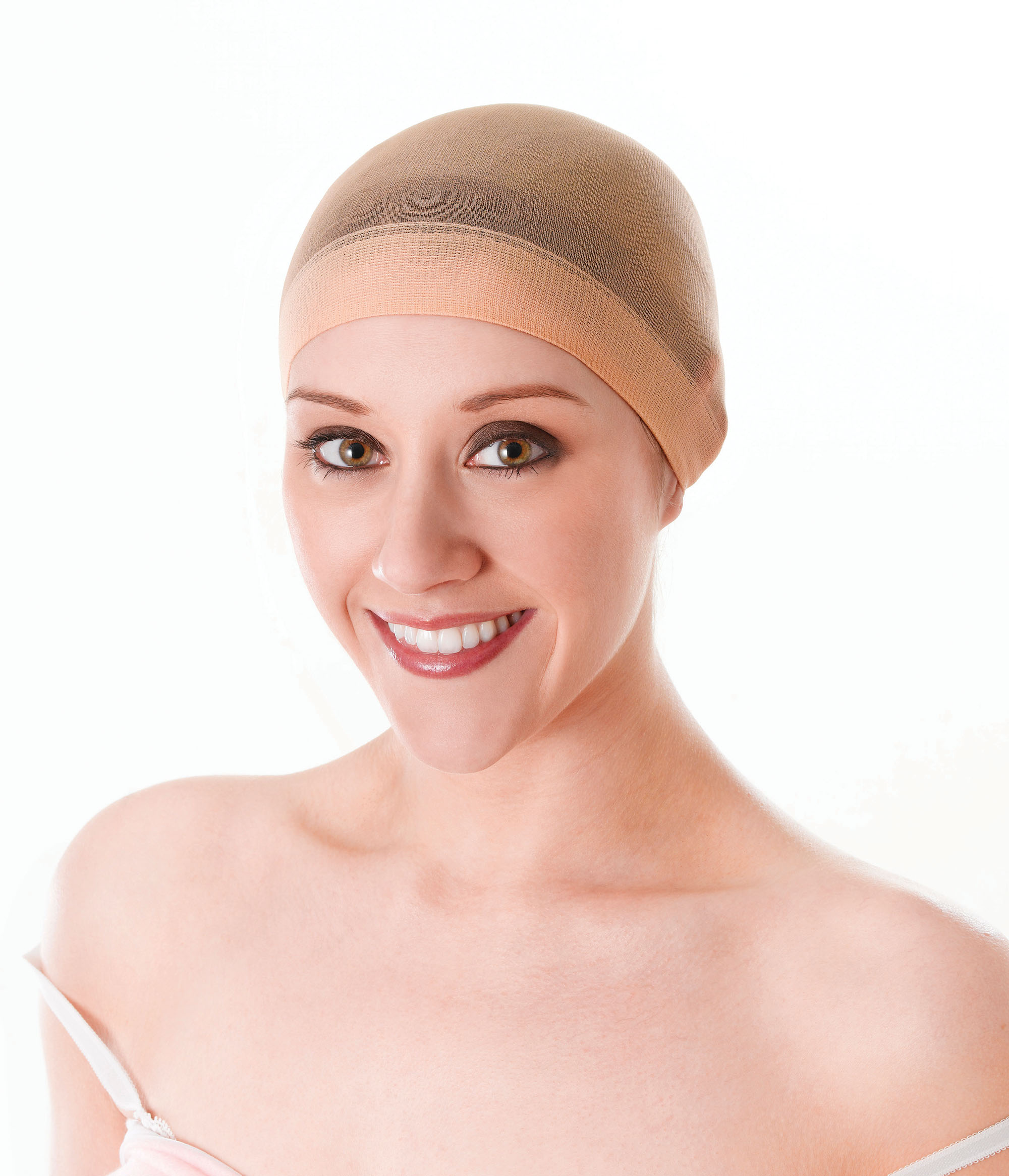 Types of Wig Caps
The most important thing you'll have to decide after selecting which hair type you want is which wig cap you'd like. There are four different styles of wig caps, and they range from standard, inexpensive caps that offer limited styling options, to more extravagant and expensive caps with features that resemble human hair.
Basic caps
These are simple, durable wig caps that are typically made by machines. The hairs on these caps are sewn into rows of material called wefts, and each weft runs the same direction. Basic caps are the most affordable option, but are also the least versatile; they are stationary, which limits your ability to style your wig. There are a couple variations of basic wig caps, including traditional- and open-style caps. Open caps provide more ventilation, which is helpful for people planning to wear their wig for extended stretches of time.
Monofilament caps
Although more expensive than basic caps, monofilament caps look more realistic and allow you to style your hair. And, whereas the hair on basic caps is made up of rows, monofilament caps are made with individual hairs that are hand tied in specific sections on a transparent cap made of mesh. Although the most common monofilament caps feature hand-tied hairs only on the top part of the cap, there are many other styles.
Hand-tied caps
These are the next tier of caps - in terms of quality - following monofilament caps. They are the most authentic and expensive wig caps you can buy because they are covered in individual, hand-tied hairs. Hand-tied caps are also typically made of soft lace fabric as opposed to mesh. These caps offer the most styling flexibility and resemble human hair more than basic and monofilament caps.
Lace-front caps
Basic, monofilament and hand-tied caps can all be made as lace-front caps; it's more of an add-on feature than its own style of cap. Lace-front caps are made with hairs that are individually tied to lace along the hairline. This design allows you to pull your wig back from your face while maintaining a natural-looking hairline. It's the only cap style that allows you to do that. A hand-tied cap that's made with a lace front produces the most realistic looking wig.
Wig Styles
At Fantasy Costumes, we offer a comprehensive selection of wigs for women, men and children, as well as additional wig accessories. We have hundreds of styles of wigs for you to choose from, and we have all four types of wig caps available.
Once you've determined the type of hair and cap you'd like for your wig, you can move on to selecting a style. Obviously, the style of your wig is based on your personal preference, but there are a few general guidelines that will help point you in the right direction.
The easiest way to decide which style of wig you should choose is to select a wig that resembles your natural hair. If you have thick, curly hair, choose a curly-haired wig. If you have long, straight hair, go for a wig with long, straight strands. However, if you would typically keep your natural hair very long, you may want to opt for a slightly shorter wig because they're easier to maintain. Plus, you can always start with a shorter wig and then move to a longer wig once you learn how to properly take care of it.
Wig Colors
Picking the color of your wig is the last step. The simplest way to pick out a wig color is to select one that matches your natural hair color. It will complement your complexion and line up with what other people are accustomed to seeing. To make sure your wig matches your natural hair color, save a strand to take to the store with you to use as a reference.
If you have lost nearly all your hair, it may be a good time to experiment and try an entirely new hair color. If that's the case, you should take with you shopping a picture that shows the specific color you have in mind.
Measuring Your Head for Your Wig
How your wig fits is just as important as how it looks; the right style will not look good if it does not fit properly. We do measurements at our store, but if you'd like to do it yourself, below is an explanation of how to measure two of the most commonly used methods to measure head sizes: the circumference of your head and the distance from the front to the back of your head.

To measure the circumference of your head, wrap either a piece of seamstress measuring tape or a piece of cloth all the way around your head, starting at a point on your forehead. You'll want to wrap the tape or cloth across your hairline in the front, behind both your ears, and across the back of your neck. The last thing to do is mark where the tape or cloth meets and makes a complete rotation. The cloth makes a good substitute because you can mark on it where you completed a rotation - just like with the measuring tape - and measure the length afterwards.

The circumference of your head is typically a reliable measurement of your head's size. But if you're not getting accurate results using that measurement when you're trying on wigs, you may want to also measure your head from front to back. Again, you'll need a piece of seamstress measuring tape or a piece of cloth. Start the measurement at the roots of the hairline on your forehead, and run it over the top of the middle of your head to the roots of the hairline on your neck. Mark the length on the tape or cloth you're using, and use it to get the final measurement.