Posted by The Fantasy Costumes Staff on 25th Jan 2018
Mardi Gras is a tradition that started in medieval Europe, landing eventually in the French House of the Bourbons in the 18th century. Eventually, it followed the French to their colonies, such as New Orleans. The French originally celebrated the holiday with elegant balls, but carnivals soon followed. And now, Mardi Gras is celebrated all over the place with masks, beads, torches, and more.
The spirit of Mardi Gras can be found in Chicago, too. Here are five of the top events coming our way this February! The actual holiday is celebrated Tuesday, February 13.

Carnivale Murder Mystery Dinner: Murder at Mardi Gras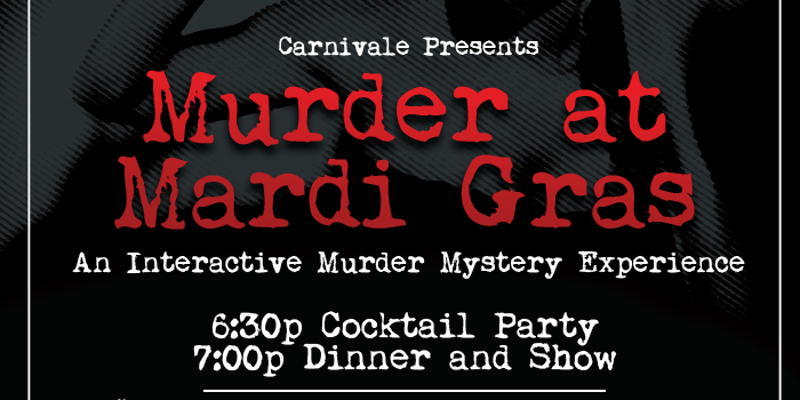 If you like interactive shows, this might be the event for you! The evening begins with a cocktail party, followed by dinner and a show. Solve the mystery of a murder at Mardi Gras as you enjoy a three-course meal with non-alcoholic beverages. A cash bar is available. Tickets cost $65, and 16+ are welcome. Get tickets here.

Link: https://www.eventbrite.com/e/carnivale-murder-mys...
When: Wednesday, January 31 from 6-9 p.m.

Where: 702 W. Fulton Market
Mardi Gras Bash 2018 - We Can Be Heroes!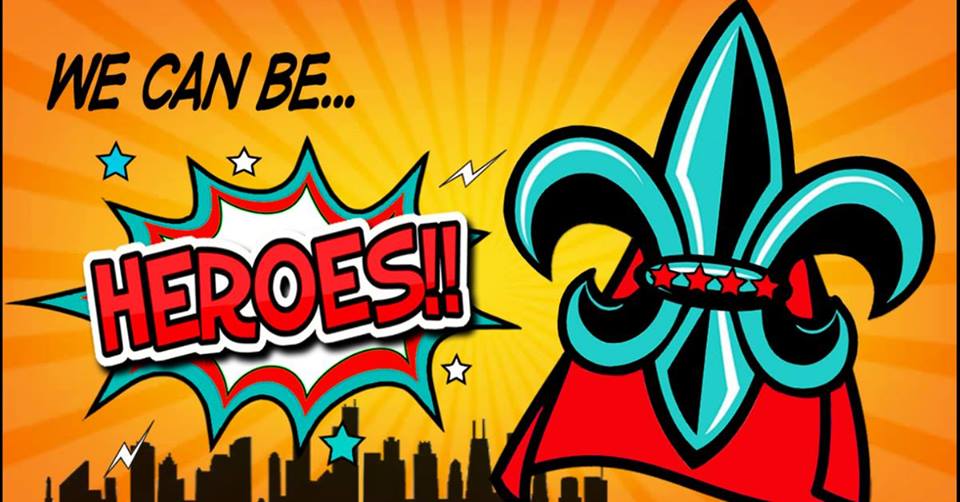 Come to the Chicago Cultural Center for this event, hosted by Mystick Krewe of Laff and including musical entertainment from The Heard and Big Shoulders Brass Band, jambalaya and rum cocktails, and a raffle. Come dressed as your favorite superhero! General tickets cost $54.84. Get them here.

Link: https://www.facebook.com/events/2051767488387468/

When: Saturday, February 3 at 8 p.m.-midnight

Where: Chicago Cultural Center, 78 E. Washington St.

Yacht Party Chicago's Mardi Gras Booze Cruise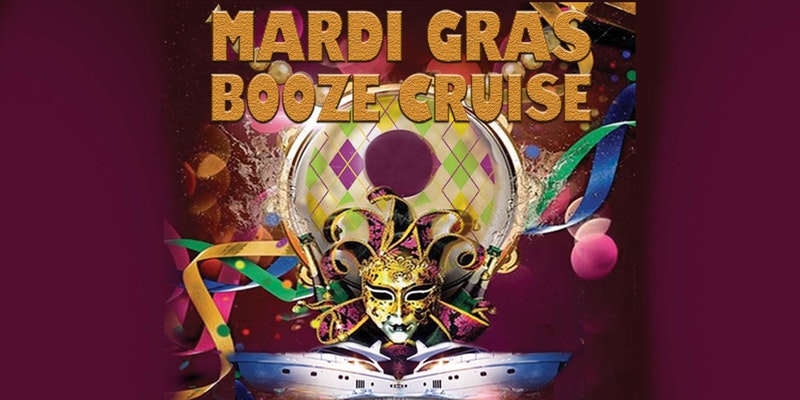 The three-story yacht Anita Dee II will take you out to cruise Lake Michigan while you enjoy a party with a live DJ, dancing, giveaways, and great views of the skyline. There's no dress code, so let your imagination run wild! Tickets cost $50 but group rates are available. Get them here.

Link: https://www.eventbrite.com/e/yacht-party-chicagos-mardi-gras-booze-cruise-on-february-3rd-tickets-38879767431?aff=es2

When: Saturday, February 3, 8:30-11:30 p.m.

Where: Anita Dee II boarding at Dusable Harbor, 200 N. Breakwater Access (do not use GPS).


The 10th Annual TBOX Mardi Gras Pub Crawl, Beadquest 2018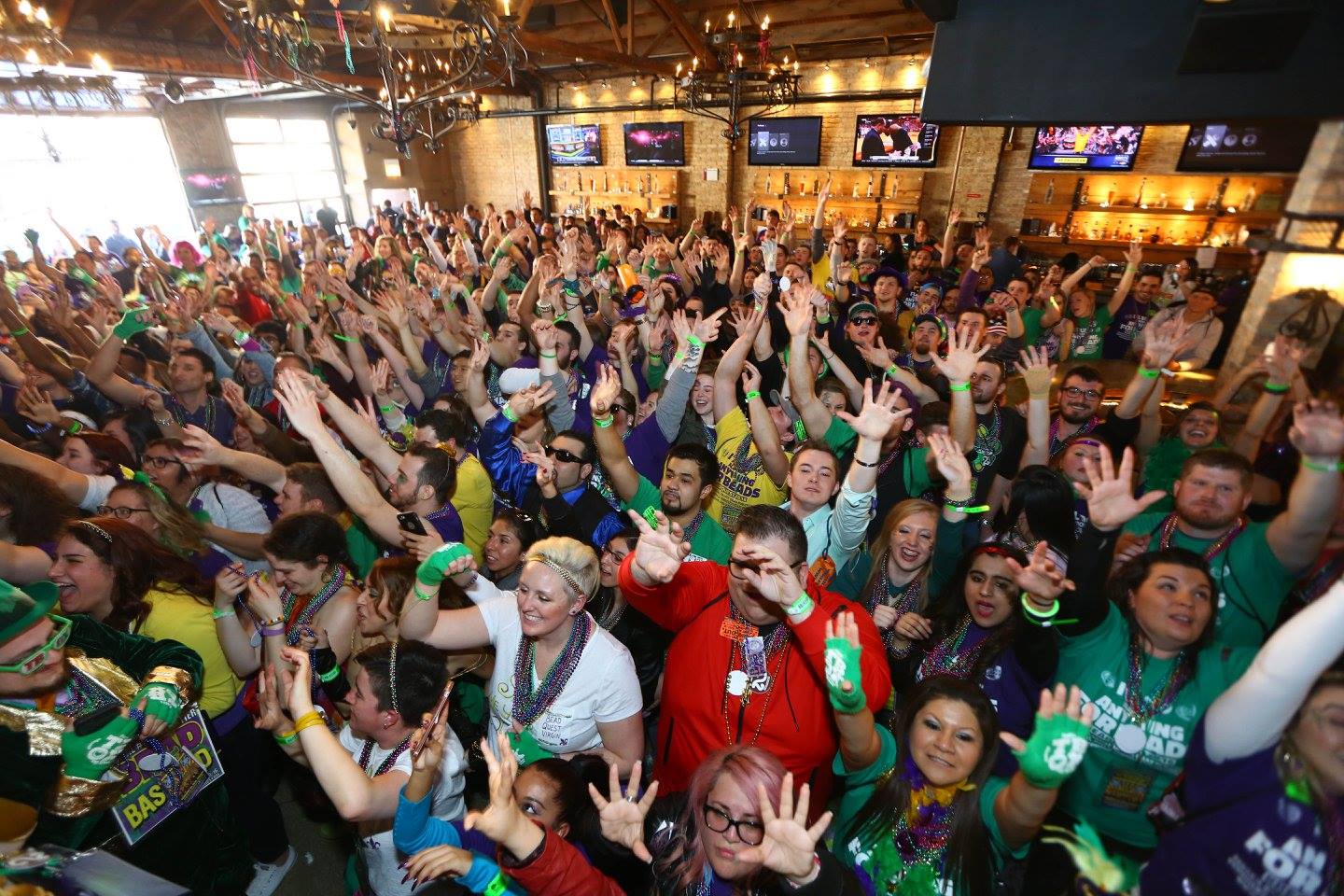 Collect from tens of thousands of beads at 10 stops along the route and qualify for prizes! Be one of 2,000 participants, and visit Cubby Bear, Old Crow, Moe's Cantina, John Barleycorn, Deuce's & The Diamond Club, Sluggers, and Rizzo's Bar & Inn. Expect creativity, costumes, cereal shots, collectible stickers, picture frames, and charity events. Cost is $20. Get tickets here.
Link: https://www.eventbrite.com/e/the-tbox-mardi-gras-...

When: Saturday, February 17, from noon-9 p.m.
Where: Start and end at Rizzo's Bar & Inn, 3658 N. Clark St.
Mardi Gras Bar Crawl on Division St.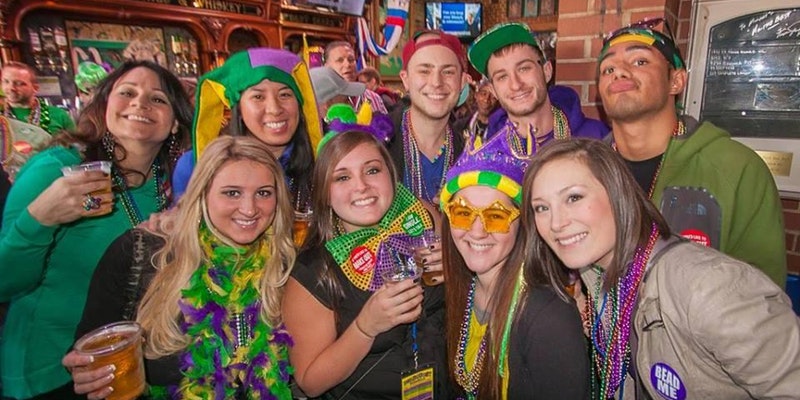 People Chicago hosts its first annual Mardi Gras-themed bar crawl, featuring five bars in five hours, Mardi Gras specials at each location, free beads and masks, a costume contest, and lots of fun. Could be a great time - they're hoping to make Division Street look like it's in New Orleans! Early bird tickets start at $10, but group discounts are also available. Get them here.

Link: https://www.eventbrite.com/e/mardi-gras-bar-crawl...

When: Saturday, February 3, 4-9 p.m.

Where: Damen & Division

Outfit yourself at Fantasy Costumes!

Mardi Gras in Chicago promises to be a wild time! Need costumes for the event? Fantasy Costumes offers rentals, beads, and a stunning selection of masks. Stop in before your party to see what we can do for you.