Posted by Fantasy Costumes Staff on 13th Oct 2017
The end of the Summer marks the beginning of Halloween festivities, including haunted houses, corn mazes, pumpkin carvings, and many more. This year's lineup of Halloween activities in the Chicagoland area is as long and diverse as ever. That's why we've combed through them all and compiled a list of 10 events that you have to check out. There's something here for everyone, including families, couples and those simply looking for a good scare this Halloween season.
Northalsted Halloween Parade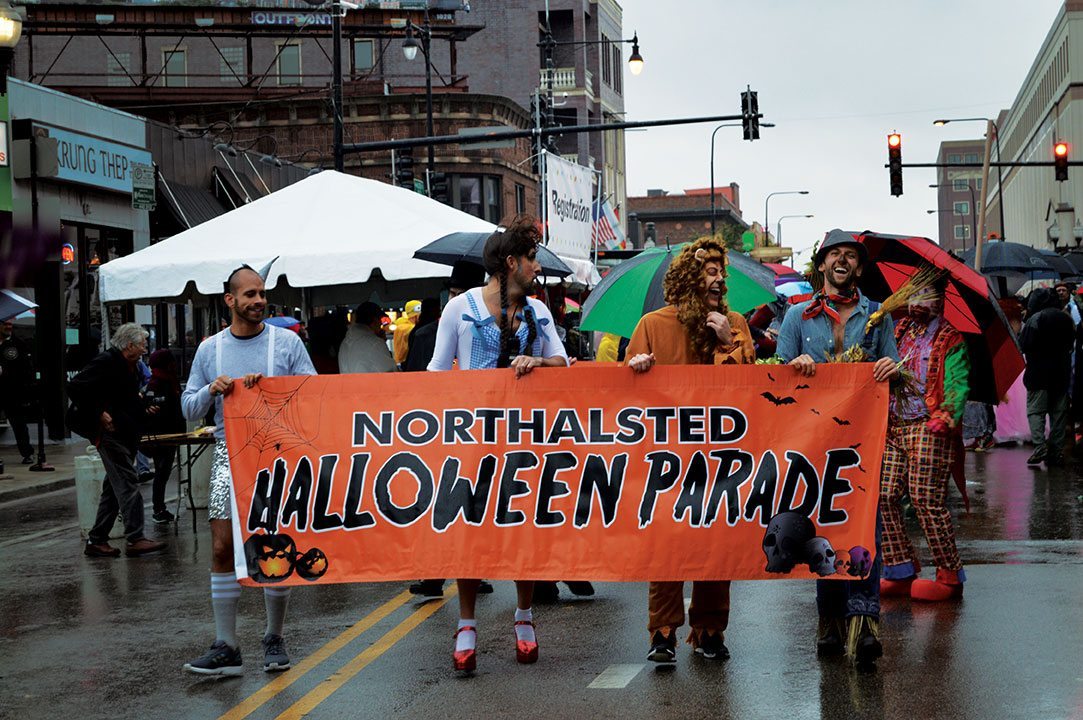 There are a few Halloween parades in Chicago, but the one along Halsted Street is ranked by Fodor's Travel Guide as one of the 10 best Halloween Celebrations in the country. It's open to all ages, and there's a costume contest to cap off the parade. The contest categories include Theme, Group, Scariest and Drag. The winners will be announced at the intersection of Halsted and Roscoe. The parade begins at the intersection of Halsted and Belmont and runs up Halsted to Cornelia Ave.
When: Tuesday, Oct. 31 (registration starts at 5 p.m. and the parade begins at 7:30 p.m.)
Where: Intersection of Halsted and Belmont Cost: Free Additional details: You can register in advance online.
Wrigleyville Halloween Crawl
This is your chance to check out some of the best bars in Wrigleyville while celebrating Halloween in one of Chicago's most iconic neighborhoods. This walking bar crawl includes a dinner buffet, gift cards to use on the crawl and participation in a costume contest. Be sure you dress to impress the judges the night of the event. There also is a pre-party for the crawl at the Public House bar on Friday, October 27, and if you say you're there for the Wrigleyville Halloween Crawl between 9 p.m. and 1 a.m., you'll receive a $5 gift card to use that night.
When: Saturday, Oct. 28 from 7 p.m. - 12 a.m.
Where: 3506 N. Clark Street, Chicago, IL 60657
Cost: $10
Basement of the Dead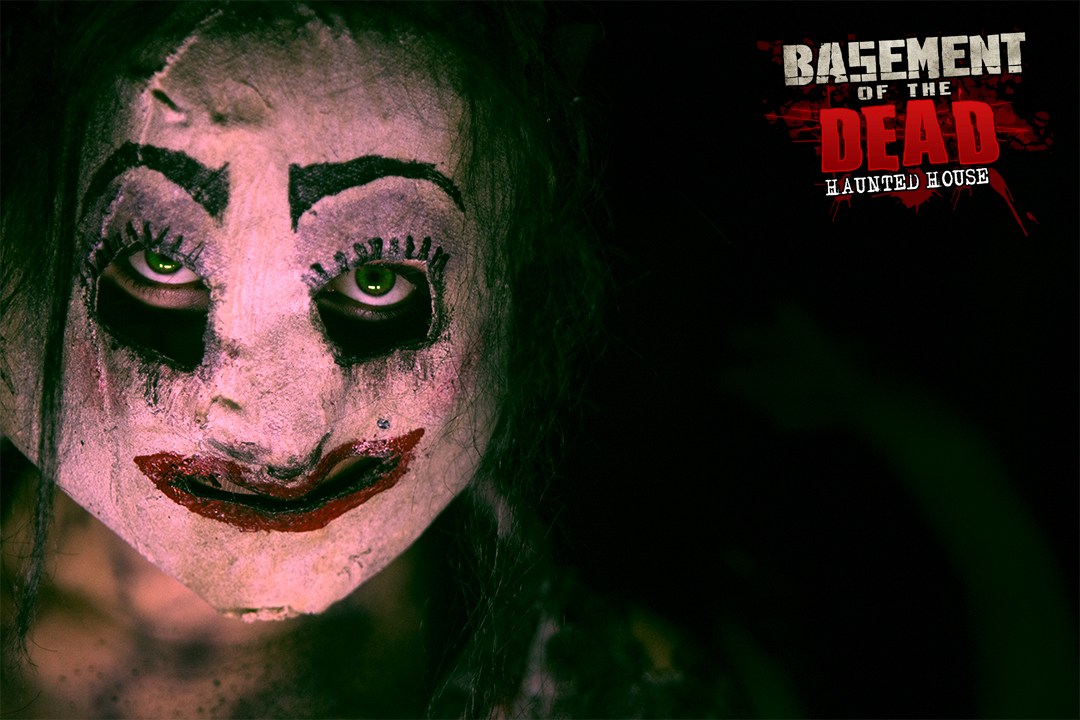 If you're looking for the ultimate haunted house experience, this may be your best bet. It was rated the number one haunted house in Chicagoland by Haunted House Chicago and it was part of Buzzfeed's list of "25 Haunted Houses Across America That Will Scare The Crap Out Of You" in 2016. Legend has it that Aurora's largest laundry company, Walker Laundry, had two employees, Imus and Al Kilya, who suffered injuries from a boiler explosion in 1964. Following a series of gruesome murders in the building's tunnels and sewer lines, the business closed. Imus and Al were suspected of the murders, but were never proven guilty. They are believed to still be haunting the sewers today. When: Hours vary by day - see the complete schedule on their website.
Where: 42 W. New York Street, Aurora, IL 60506
Cost: $25.00 at the door
Additional details: You can purchase tickets in advance online.
Richardson Farm Corn Maze

Who would have thought the world's largest corn maze was right here in Chicagoland? Richardson Farm's annual corn maze features a different theme every year, and this year's celebrates the Chicago Cubs World Series championship in 2016. The maze has built-in designs of the Cubs logo, the legendary Wrigley Field sign and the stadium's famed ivory outfield wall. In addition to the corn maze, Richardson Farm also has a pumpkin patch and many other family-friendly activities, including a petting zoo and a hayride.
When: Wednesdays and Thursdays from 3-10 p.m., Fridays and Saturdays from 10 a.m. to 11 p.m. and Sunday from 12-10 p.m. They also are open Columbus Day from 10 a.m. to 10 p.m. Sunday, Oct. 29. is the last day they're open.
Where: 909 English Prairie Rd., Spring Grove, IL 60081 Cost: $16 for ages 13 and up, $13 for ages 4-12 and free for children 3 and younger
Additional details: You can look at each section of the corn maze in detail on the Richardson Farm website.
Lincoln Park Zoo Spooky Zoo Spectacular and Fall Fest
Every year, the Lincoln Park Zoo puts on the Spooky Zoo Spectacular for free for kids of all ages. There will be a costume parade, face-painting, educational activities and a candy giveaway. The Spooky Zoo Spectacular coincides with the Lincoln Park Zoo Fall Fest this year, which is open every weekend in October. The Fall Fest is free admission, but rides require ticket purchases. There is a Ferris wheel, a corn maze, a hay mountain, a fun slide, an inflatable obstacle course and more. You also can pick up a pumpkin at the zoo.
When: The Spooky Zoo Spectacular is Saturday, Oct. 28 from 10 a.m. - 1 p.m. and Fall Fest is open every Friday through Sunday from 10 a.m. - 5 p.m. until October 29, in addition to Columbus Day.
Where: 2001 N. Clark St., Chicago, IL 60614 Cost: Free, but tickets for Fall Fest rides are $3 each, or $27 for 10 or $51 for 20.
Additional details: In order to participate in the Spooky Zoo Spectacular, kids must wear a costume.
Logan Theatre Horror Movie Madness
Every night the month of October, Logan Theatre is showing classic horror films. The theatre is also hosting a couple Halloween events for both families and adults. Two films will be shown every night, and each one runs for a few nights. One of the two big Halloween events is a Halloween Party on Oct. 20 featuring Stanley Kubrick's "The Shining." There also will be a costume contest with prizes worth up to $250. The second is a more family-friendly event closer to Halloween. The theatre is doing a special showing of "It's the Great Pumpkin, Charlie Brown," on Oct. 28.
When: Every night in October, with special events on Friday, Oct. 20 at 8:30 p.m. and Sunday, Oct. 28 at 3 p.m.
Where: 2646 N. Milwaukee Ave., Chicago, IL 60647
Cost: $8.50
Additional details: There is a limit of four tickets per family for "It's the Great Pumpkin, Charlie Brown."
Come Meet Svengoolie at Fantasy Costumes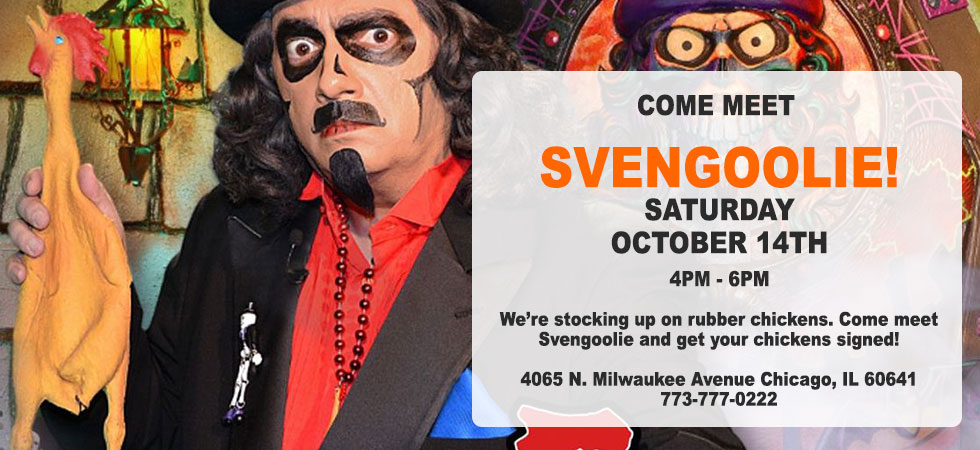 Svengoolie, the host of the classic award-winning horror movie show in Chicago, will be at the Fantasy Costumes shop signing chickens and talking about his own favorite horror classics, just in time for Halloween. The Svengoolie television show, named after its host, which is played by Emmy award-winner Rich Koz, has aired in the Chicago area since 1970. In 2011, the show was picked up by MeTV and has since been aired nationally. You can catch it at 7 p.m. on Saturday nights.
When: Saturday, Oct. 14 from 4-6 p.m. Where: 4065 N. Milwaukee Ave., Chicago, IL 60641
Cost: Free admission. Rubber chickens will be on sale for $10 each.
Additional details: There is a purchase limit of two rubber chickens per person.
Night of 1,000 Jack-o'-Lanterns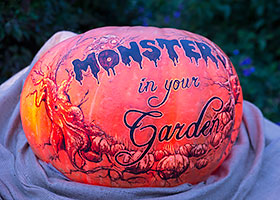 Want to see some of the best carved pumpkins in Chicagoland? The Chicago Botanic Garden in Glencoe is hosting for four nights only a "Night of 1,000 Jack-o'-Lanterns." More than 1,000 hand-carved pumpkins - some as big as 150 pounds - will be displayed along a path through the garden. There also will be Halloween-themed characters along the path, and a special frightening makeover of the model railroad garden, which currently is themed Landmarks of America. Seasonal drinks and snacks will be available for purchase as well.
When: Oct. 26-29 from 6:30-10:30 p.m. Where: 1000 Lake Cook Road, Glencoe, IL 60022
Cost: $14 for nonmembers and $12 for members before Oct. 26. $14 for nonmembers and $12 for members that are ages 3-12 before for Oct. 26. Free for children under 3. Tickets purchased the day of the event are an additional $2.
Halloween Happening
The Naperville Park District is hosting a Halloween event perfect for families, the Halloween Happening. There will be four specially themed areas, each with its own unique features, for kids of all ages to explore. There's Halloween Way, which is centered around traditional Halloween lore, King Arthur's Court, based on the legend of the famous English knight, Fairytale Lane, a fantasy-centric area, and Adventure Alley, which includes a variety of natural environments, such as oceans and outer space.
When: Sunday, Oct. 29 from 1-4 p.m.
Where: 912 Honorary Sindt Memorial Court, Naperville, IL 60540 (Riverwalk Grand Pavilion)
Cost: Free
Monster Dash
For those looking for a more active Halloween activity, there's the Monster Dash, a running event with several different distance options available. Runners have the option to do a 2.5K, a 5K, a 10K, a half marathon, and two variations of what is called the Mt. Doom Challenge. The less intense Mt. Doom Challenge is comprised of a 2.5K, a 5K and a 10K, and the more difficult - and aptly named - Super Mt. Doom Challenge is made up of a 2.5K, a 5K and a half marathon. There also is a costume contest. The races begin and end in Arvey Field in Grant Park, and most of the courses for all races is along the Lakefront Trail.
When: Oct. 21 - times vary by race Where: Grant Park in downtown Chicago
Cost: Between $39.99 for the 2.5K race and $89.99 for the Mt. Doom and Super Mt. Doom Challenges. Register online here.